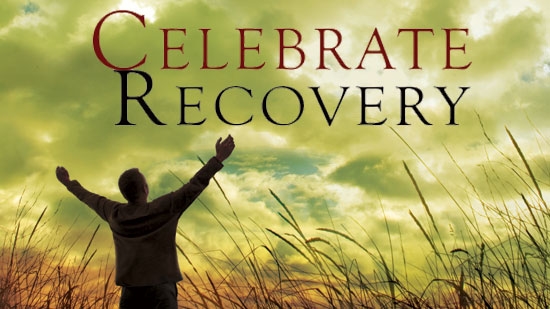 The purposes of Crossroads Community Church's Celebrate Recovery are to fellowship and celebrate God's healing power in our lives through the 12 Steps and 8 Recovery Principles. This experience allows us to "be changed." We open the door by sharing our experiences, strengths, and hopes with one another. In addition, we become willing to accept God's grace in solving our lives problems.
By working the steps and applying their Biblical Principles, we begin to grow spiritually. We become free from our addictive, compulsive, and dysfunctional behaviors. This freedom creates peace, serenity, joy, and most importantly, a stronger personal relationship with God and others.
As we progress through the program we discover our personal, loving, and forgiving Higher Power--Jesus Christ!
6:00-7:00 p.m. - Dinner. Join us for Pizza and periodic entree specials. Great prices, great fellowship!
7:00-8:00 p.m. - Large Group Session. Everyone meets together for a time of worship then a teaching or a testimony in the Sanctuary. There is no preregistration or sign ups. Upon arrival you will be greeted and handed a bulletin to help you become acclimated.
8:00-9:00 p.m. - Open Share Groups. This is the time to break into recovery specific groups. Meet others with similar hurts, hang ups, and habits. These groups are gender specific.
8:00-9:00 p.m. - Also on Monday nights, Celebrate Recovery 101. This is a one time meeting where you will learn more about Celebrate Recovery and have the opportunity to ask direct questions. If you are new to recovery or a visitor, after the Large Group session we invite you to attend this meeting.
9:00-10:30 p.m. - Solid Rock Cafe. This is held after Open Share Groups. This is a great time to fellowship with others from your group. Join us for refreshments and dessert.
Children are important to us - Monday night Celebrate Recovery Programs are available - toddler-11 years old at our Kids Kampus Building.